The Operation Growth Institute offers this Master Class in public speaking to elevate your communicative skillset. Ideal for Business Professionals, Attorneys, and Actors, Find Your Light will teach you to thrive in all environments, from the most intimate of spaces to the grandest of stages.
Your instructor:
Kerwin V. Thompson,
The Leading Man
A veteran of the stage since the age of 5, Kerwin was smitten by the acting bug when he received his first kiss while playing the title character in The Gingerbread Man in kindergarten.  During his youth, this well-rounded performer sung with the Atlanta Boy Choir in 8 countries and for many dignitaries, including Georgia Governor Joe Frank Harris and Oscar-winning actress Sophia Loren.  He went on to perform in numerous plays and musicals, including Chris Cross: A Musical Journey, executive produced by Xavier Roberts.
Kerwin is a student of the Alliance (theater & film classes) and was taught the Hendricks Method of Acting by the incomparable Freddie Hendricks himself.  Under Hendricks' direction, Kerwin was featured in the following Youth Ensemble of Atlanta's (YEA) original productions: Rhymes and Reasons, Times, and Soweto! Soweto! Soweto!…A Township is Calling!.  Early in his YEA tenure, he discovered that his acting talent can be used for a calling greater than just to entertain; he found that through acting, you can touch the souls of audience members, provide them enlightenment, and positively impact their lives.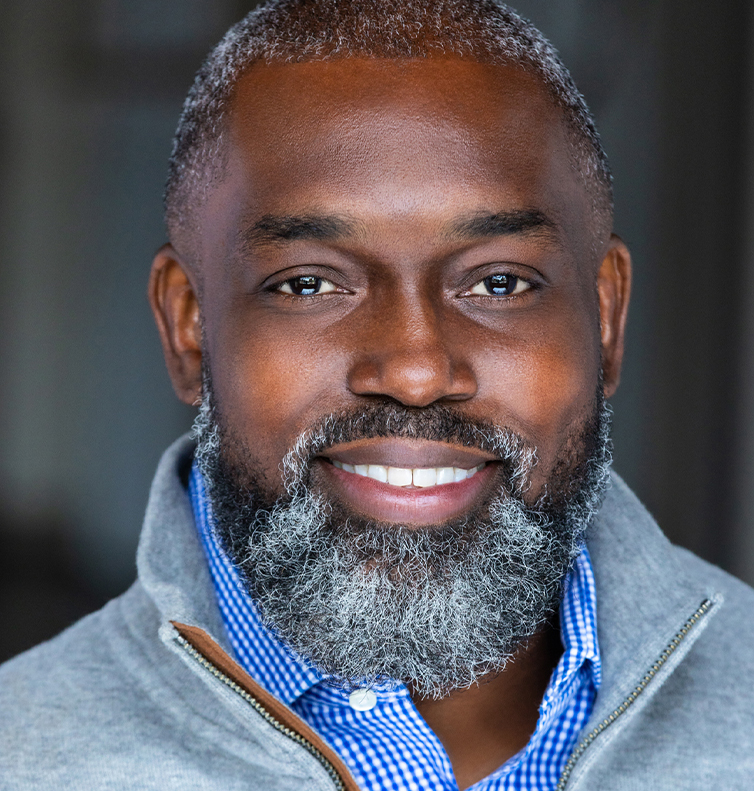 A natural impressionist and the ultimate chameleon, Kerwin delights in his next role being nothing like his last.  He has been featured as a doting husband in Ron McIntyre's A Piece of My Mind; a twice-divorced, self-medicating, hopeless romantic in Paris Crayton III's CrazyAnity; a reformed gangster in Mia Kristin Smith's On A Clear Day At the Car Wash; a crotchety, 70-yr. old, tough-loving patriarch in Sharon Harris Warrick's Mama Bear; a Korean war hero and amputee in Bill Harris' Colored Lodging; and a 75-yr. old victim of his Black Widow wife in Roz Ayres-Williams' The Passing of Fatha Thyme.
Kerwin has most recently been featured in the lead role of Chris Owens in Brothers of Affliction (written by Paris Crayton III and directed by Robert John Connor), as Commissioner Wilson Brickett in Designing Women Live! (adapted for the stage by Topher Payne), as 7 different characters in the World Premiere of Derek Dixon's When Things Are Lost (directed by Amber Bradshaw), as Cardinal Thomas Wolsey & Dr. John Rainolds in Anne Boleyn (written by Howard Brenton) at Synchronicity Theatre (directed by Richard Garner),  as Rusty Johnson in Split Second (written by Dennis McIntyre) at Impact Theatre (directed by Brenda Porter), as Henry Brown in Race (written by David Mamet) at Out of Box Theater (directed by Mia Kristin Smith & Carolyn Choe), as Reverend Moses Ambrose in the critically acclaimed A Lesson Before Dying (written by Ernest Gaines) at Porter Sanford Theater (directed by David Kote' and produced by Dominion Entertainment Group), as Dr. MLK, Jr. in The Meeting (written by Jeff Stetson) at Marietta's New Theatre in the Square (directed by Nic Starr), as James Mulberry in the world premiere of Lines (written by BJ Holmes & directed by Michael Mario Good) at the 2018 Atlanta Black Theatre Festival, and as Bunsen in Aurora Theatre's production of Disney's Newsies (directed by Justin Anderson).
Kerwin is currently preparing to be make his Southeast Regional debut as Wolf in August Wilson's Two Trains Running (directed by Keith Arthur Bolden) at Triad Stage in Greensboro, NC, March 9-31, 2019!